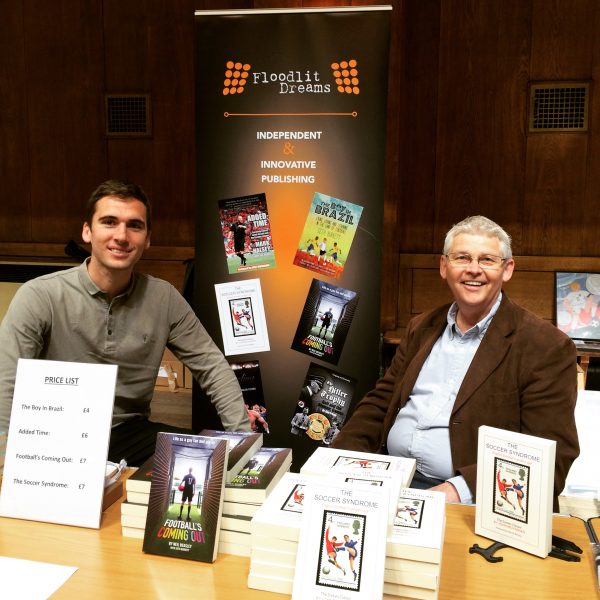 Floodlit Dreams is an independent publishing house specialising in sports literature. Founded in 2013 by journalist Ian Ridley, it provides an agile solution to publication that gives authors ownership over their books.
After launching with Mark Halsey's Added Time, Floodlit Dreams then focused on helping young authors get a break in their career, a philosophy that continues to drive the company to date. The result was Seth Burkett's The Boy in Brazil.
Since then, Floodlit Dreams has published a range of diverse books that have been nominated for a number of major literary awards.
After a two-year break, the company relaunched in 2018 through a partnership with Women in Football.
Floodlit Dreams is now welcoming submissions and encouraging aspiring authors to get in touch for encouragement and advice.
Ian Ridley
Writer and Publisher
After attending Hardye's School in Dorchester, Dorset, Ian Ridley graduated from Bedford College, University of London, with a BA degree in French. While there, he was Sports Editor of the college magazine Inner Circular and contributed to the University newspaper, Senate.
It gave him the taste for sports writing and after learning some basics of journalism on Building magazine, he took a job as Sports Editor of the Worksop Guardian in Nottinghamshire, covering the local football club in the Northern Premier League and editing three broadsheet pages a week.
After two years there, he moved south to join the sports desk of the Evening Post-Echo in Hemel Hempstead, which covered Luton and Watford. His big break came in 1980 when he landed a job as a sports sub-editor on The Guardian at their old Farringdon Road offices, also covering football on Saturdays and some cricket in the summer.
Ian rose to become Deputy Sports Editor there before going out on the road to cover football, including the 1988 European Championships in Germany and the World Cup in Italy 1990.
After a decade at The Guardian, next port of call was the Daily Telegraph as a sports feature writer, which included assignments to The Masters at Augusta, Wimbledon, the British Grand Prix and a world heavyweight title fight in Madison Square Garden, New York.
Football remained Ian's first love, however, and he became the Chief Football Writer of the Independent on Sunday, taking in the 1994 and 1998 World Cup finals as well as Euro '96, before a move to The Observer as Football Columnist, covering the European Championships of 2000 and 2004.
After seven years there, he was recruited by the Mail on Sunday to be Chief Football Writer and it was there, after one previous nomination while on The Observer, Ian was awarded Sports Journalist of the Year in the British Press awards of 2007. Another nomination followed in 2010 while he was Football Columnist for the paper before a short spell in a similar role on the Daily Express.
Throughout his career in newspapers, Ian has written football books alongside his journalistic work, beginning with his journey through English football, Season in the Cold, in 1992. Twenty years on, he revisited many of those places for his appraisal of two decades of the Premier League, There's A Golden Sky, which was shortlisted for Football Book of the Year in the British Sports Book Awards.
In between came biographies on Eric Cantona and Kevin Keegan, along with being the writer on the auto-biographies of Steve Claridge and Tony Adams, whose searingly honest and ground-breaking Addicted, detailing the alcoholism of the former Arsenal and England captain, became a best seller translated into several languages and was shortlisted for the William Hills Sports Book of the Year.
Ian also wrote an account of his own involvement in football, as chairman of his home-town club, Weymouth. Floodlit Dreams, with its ironic sub-title of How to Save a Football Club, was accompaniment to a TV series entitled Football Diaries that detailed a year at the club.
Also for television, Ian has acted as consultant on documentaries on Paul Gascoigne and Tony Adams and written drama as well. He scripted more than 20 episodes in the long-running Sky One series Dream Team, which captured the ups and downs of life at a fictional Premier League club, Harchester United.
Ian, who has also written for magazines including GQ, Sports Illustrated and Observer Sports Monthly, continues to work as a freelance journalist and author, contributing football match reports to the Daily Telegraph and working on a new sports book.
He also contributes to television and radio and has been a regular on BT's Life a Pitch as well as frequent guest on BBC Radio 5 Live and talkSPORT.
He remains at heart a writer, however, and is currently working on another sports book, a radio drama, a film script and a novel.
Ian is married to Vikki Orvice, the Athletics Correspondent of The Sun, who also covers football and tennis, and has two children. Son Jack is a song writer and musician while daughter Alex is Assistant Picture Editor for the Seven magazine group and a photographer who has taken pictures for this site and Ian's books as well as the Mail on Sunday and Matchroom Boxing.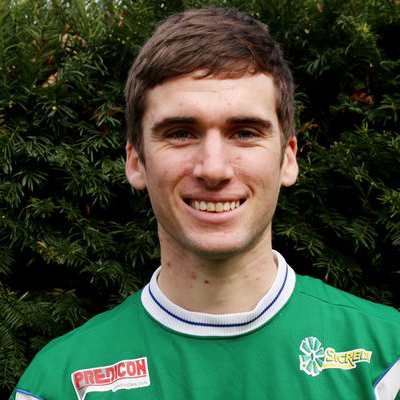 Seth Burkett
Writer and publisher
Brought up in Stamford, Lincolnshire, much of Seth's childhood was devoted to football and writing. Now, at the age of 28, much of Seth's time is dedicated to football and writing.
After playing academy football for Peterborough United, Seth's lucky break came when he was spotted by a scout in Brazil. A professional contract offer from Sorriso Esporte Clube followed. His experiences of a magical season in South America are detailed in his debut book, The Boy in Brazil, which was shortlisted for Football Book of the Year at the 2016 British Sport Book Awards.
Upon returning to England, Seth enrolled at Loughborough University, where he studied for an undergraduate degree in English and Sport Science and a master's degree in English. While at Loughborough he continued to play football, and also started to play futsal. He was soon called up for the England u21 futsal squad.
Seth's second book saw him collaborate with the England futsal manager to write a coaching manual, titled Developing the Modern Footballer through Futsal. This was quickly followed by Seth's first ghostwriting project. Football's Coming Out was written with Neil Beasley, telling of his battle to overcome homophobia in football. The book was longlisted for the William Hill Sports Book of the Year.
Upon leaving university, Seth lectured at his local college until joining AKQA. Here he worked for five years as a copywriter and social media manager with clients such as Nike and Arsenal, allowing him to collaborate with some of the world's best-known footballers.
He now works works full-time as an author and publisher at Floodlit Dreams. Represented by Contact an Author and Authors Abroad, Seth visits tens of schools, universities, football clubs, businesses and colleges each year to talk about writing.
Recent books include his first work of fiction for younger readers, No Final Whistle, and a collaboration with Careers in Football. He's currently working as a ghostwriter with some of the world's biggest YouTubers.
Seth still plays sport, competing in the FA Futsal National Super League for FA Futsal Cup holders London City and recently spending time in Sri Lanka on a short term professional football contract with the Trinco Titans.
He now lives in West Hampstead, London, with his girlfriend Harriette.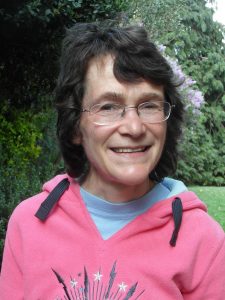 A graduate of Nottingham University, Marion Lawson's first experience of publishing was her debut collection of poetry: Addressing Anorexia and Treating Myself.
Her immaculate attention to detail in the publishing process naturally led her to proofreading.
To date, she has worked on the majority of releases from Floodlit Dreams, starting with The Boy in Brazil and continuing to our most recent releases, for which she offers editorial advice and advises on corrections.
Marion lives in Hertford and combines her proofreading work with voluntary roles at Oxfam and Carers in Hertfordshire.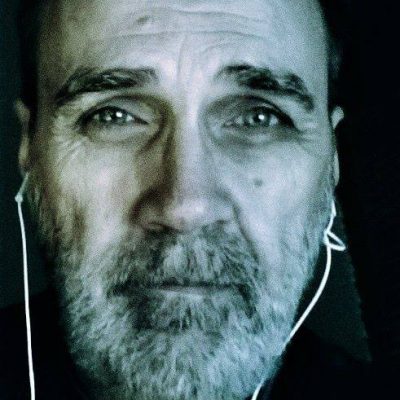 Mike started in the creative industry over 30 years ago. Before technology had us hunched over keyboard he was hunched over a drawing board illustrating everything from greetings cards to book covers and magazine articles.
Graduating over the years to surf the crest of the technology wave, he became an expert in all the major graphic applications from versions 1.00 onwards.
Great on concepts, Mike then reached creative director level at London based agencies, getting roped in to 'New Technology' steering committees along the way. He is fluent in New Media (an old term) while having roots firmly embedded in traditional industry values.
Mike has been lead designer at Floodlit Dreams since the company's inception.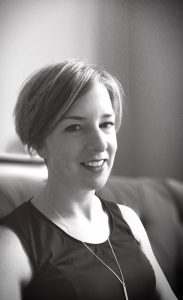 Charlotte Atyeo
Editorial Consultant
After a decade working in the sports department at Bloomsbury, Charlotte became a freelance editor and literary agent. She was first recruited by Floodlit Dreams to head up the judging panel for the Vikki Orvice Book Prize. Such was her impact that she was soon snapped up on a consultancy basis. Hugely respected within the industry, she brings a wealth of experience and knowledge to Floodlit Dreams.