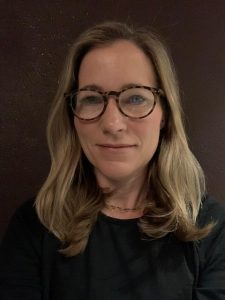 Floodlit Dreams are delighted to announce a May 8th publication date for the much-anticipated Raised A Warrior: One Woman's Soccer Odyssey by the winner of the Vikki Orvice Prize, Susie Petruccelli.
And for those pre-ordering on this website by Friday March 20th, the book will be available at a special price of just £9.99 – a £3 discount – plus postage and packaging, for what we believe is a special book, endorsed by no less than Billie Jean King and Pelé.
Honest, human and cathartic, Raised A Warrior tells Susie's story of growing up in a sports-mad, male-dominated family and the path to finding her identity. From winning a place on the soccer programme at Harvard University to the devastation of serious injury almost wrecking her life and career before an ultimate redemption, Susie also examines the growth of the women's game and confronts the issues affecting it.
Publisher Ian Ridley said "This is a marvellous and well-written story that encompasses a discovery of love for football, how it almost destroyed Susie before it put her back together again, and how equality in the game can spread internationally."
Raised A Warrior is the result of Floodlit Dreams' #WhatIf pledge in conjunction with Women in Football. In seeking to increase the number of football books written by women, Floodlit Dreams created the Vikki Orvice Prize to honour the memory of the trailblazing journalist, founder member and director of Women in Football, and wife of Ian Ridley. From 20 proposals, a five-person judging panel selected Susie's debut work.
After a career in technology while bringing up a family, Susie decided to reconnect with soccer and became involved with the Sport for Development organisation, working on a feature length documentary about gender inequality in global football.
Susie also works with leaders in the movement for equality and safety in sports such as Billie Jean King and global Non-Governmental Organisations including the Women's Sports Foundation, UN Women, Coaches Across Continents, The Equality League, The Global Goals World Cup, and the Equal Playing Field Initiative.
Susie lives in New York with her husband Armando, also a former Harvard soccer player and US youth national team player, their three children, and their dog, Otis.
What they say about Raised A Warrior:
"Sports literature needs more stories of women who dare. More inspirational stories like Susie's." Billie Jean King
"It is an honour to hear that I was a little girl's first soccer hero. It is so important to see and support all players and fans of our beautiful game." Pelé
Raised A Warrior can be pre-ordered here.